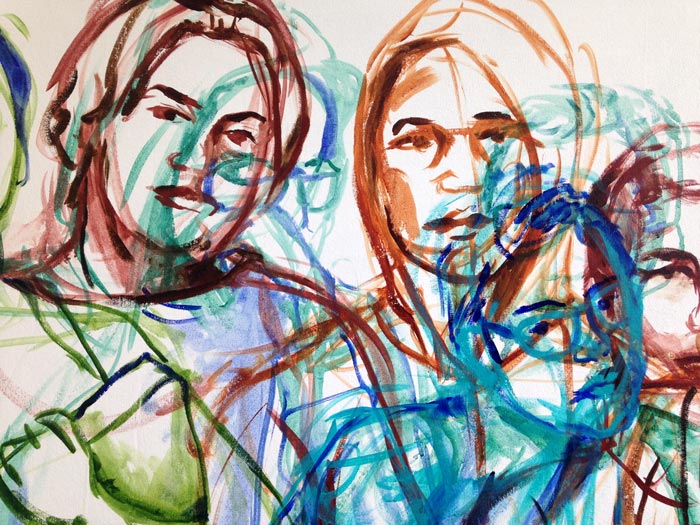 Does Live Art Have to Be Experienced Live?
States of Being Live at SOIL Gallery, Seattle
I am very excited to be participating in
"Does Live Art Have To Be Experienced Live?"
at the
SOIL Gallery
in Seattle. I will be performing "States of Being Live", a durational work of life-sized-life-drawing that will be performed with volunteer models—both spontaneous visitors to the gallery, and people scheduled in advance. Each person will pose for about 20 minutes. Later drawings will layer on top of previous drawings, thus creating an accumulation of figures and a whole, un-premeditated drawing by the end of the performance. The finished drawing will stay in the gallery for the August show.
I will perform August 5, 6, and 7 from 1 pm to 4 pm at SOIL. I welcome drop-in volunteer models. Or, if you would like to schedule a session, please email me.
Exhibition – August 4 – 27
Opening durational performance August 4, 12-8pm
Weekend performance series August 5 – 7, 11am-11pm
Closing durational performance August 27, 12-5pm
Gallery hours are Th-Su, 12-5
Facebook Event
Price: Free
Location: SOIL Gallery: 112 3rd Ave S, Seattle, WA 98104
Google Maps API KEY is missing
---
'Does Live Art Have To Be Experienced Live?' is an exhibition which integrates performance and visual art. The exhibition opens with four days of Live Art showcasing a breadth of styles and themes. This performance series includes conversations, one-on-one interactions, durational works, pieces performed to and with the audience, and more. The exhibition is focussed on alternative forms of performance documentation which explores the temporal nature of Live Art.
The performance series runs August 5-7, 11am-11pm, with the themes Body, Risk, and Future. The gallery will host a noontime meal each of the three days, after which will be discussions, based on the day's theme. In the afternoons and evenings are a full schedule of performances.