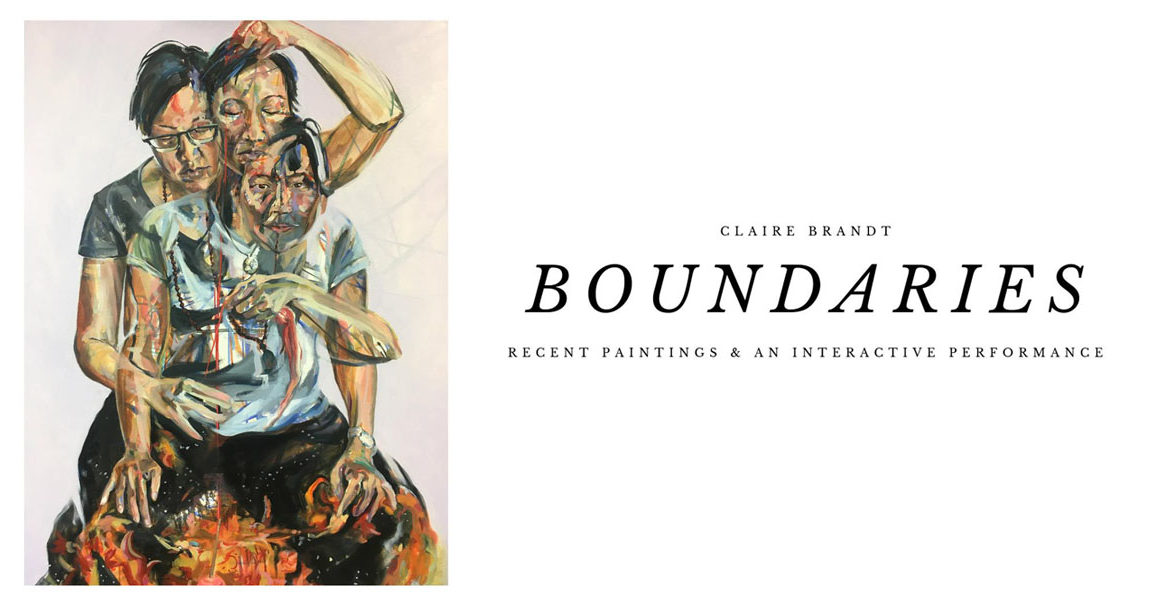 Recent Paintings & an Interactive Performance
The Factory
Opening: Capitol Hill Artwalk
November 14, 2019
6 pm to 11 pm
States of Being Traced will be performed throughout the evening.
Boundaries, Recent Paintings and an Interactive Performance is an exhibition of Claire Brandt's paintings and a performance of States of Being Traced, her interactive drawing project. Brandt's work is about embodiment—what it feels like and what it means to be in a body.  Boundaries explores this in terms of movement (time and space), singularity, and community. Brandt believes that what we are in one moment is different, and the same, from moment to moment. We are multitudes and we are one.
Brandt creates her paintings working from life and from photographs, but not photoshop. As a painting progresses, it develops its own internal logic, telling the artist what it needs. The end result is always a surprise to her.
States of Being Traced is a collaborative work made with volunteer models. Each model strikes a pose for a minute or two while the artist makes a whole body trace of him/her/them. The tracings layer on top of each other, creating an accumulation of figures and a whole, abstract drawing that captures a community's fleeting form and movement.
1216 10th Ave
Seattle, WA 98122
United States