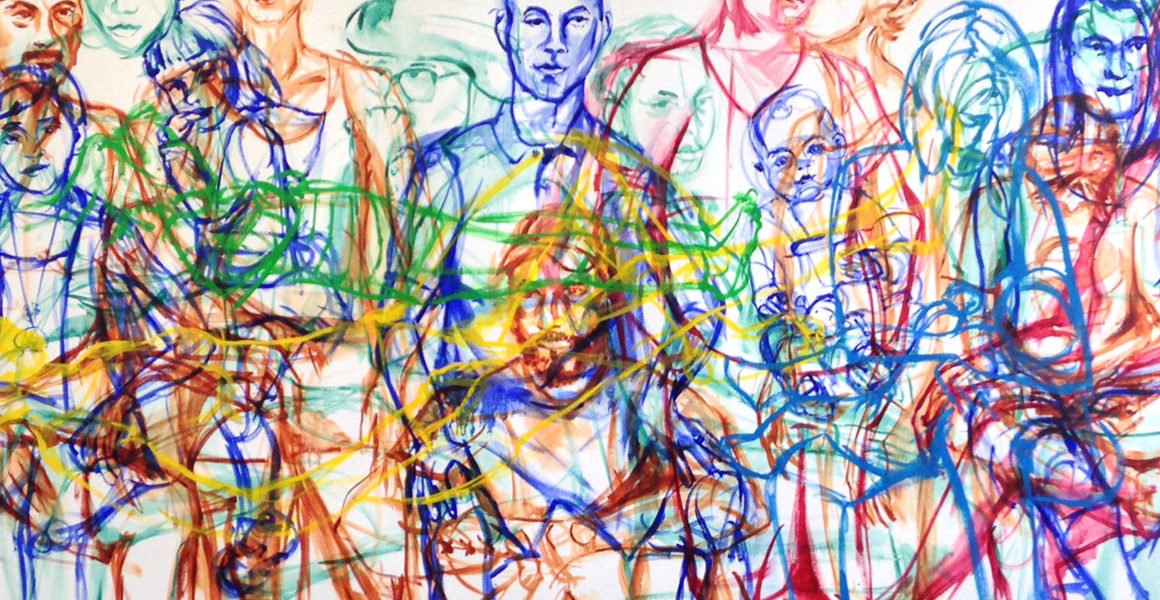 States of Being Live at LaPop, Washington D.C.
Performances March 21 – 23
Reception 
Friday, March 22, 2019, 7 – 10 pm
Performances with Volunteer Models
Thursday, March 21, 7 – 10 pm
Friday, March 22, 7 – 10 pm 
Saturday, March 23,  1 – 4 pm
Workshop
Sunday, March 24, 1 – 4 pm
Exhibition
March 21 – April 28, 2019
Location
1847 Columbia Road NW, Washington D.C. 20009
Free and open to the public
The finished work will be on view at the LaPop Gallery through April 28, 2019
I am excited to present States of Being Live, at LaPop, a cultural salon, in Washington D.C., this March.
States of Being Live is a collaborative, community work of life-size-life-drawings that I will make with volunteer models. Each person will pose for about 20 minutes while I draw a whole body portrait of her/him/them. The portraits will layer on top of each other, creating an accumulation of figures and a whole, abstract drawing of the community in which individuals are visible.  See the gallery below for images of previous SBL projects.
If you would like to try your hand at making your own life-size-life-drawing, On Sunday, March 24, I will hold a workshop for people interested trying this project.
To be scheduled to volunteer, use the button below to email me. Please indicate what day and time you'd like to be there. Each model session will take about 20 minutes.
Previous States of Being Live Projects