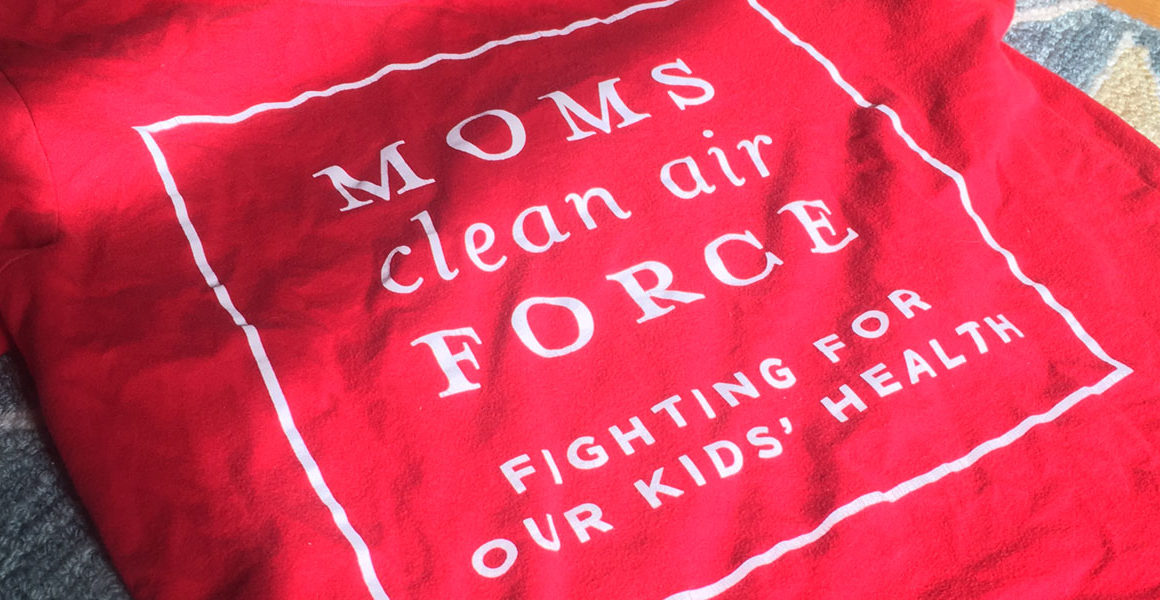 On Monday of this week I testified at the Environmental Protection Agency in Washington D.C. during the public comment period—which was only one day long—against the Trump Administration's proposed weakening of the Mercury And Air Toxics Standards (MATS). I went to the EPA as part of Mom's Clean Air Force. More information, and calls to action are here on the Moms site.
My testimony is below. 
Good morning, my name is Claire Brandt. I am here from Seattle WA.
MATS applies not just to Mercury regulation, it also applies to regulation of other toxic chemicals: arsenic, chromium and nickel, which can cause cancer.
I am a recent cancer survivor. As such, I cannot tolerate that the Trump Administration's EPA wants to neutralize regulations that protect us from carcinogenic pollution.
Furthermore, I grew up, in the 1970's and 80's in Tacoma Washington, the site of Asarco's copper smelter, now a Superfund site. That smelter spewed arsenic all over Tacoma in my most vulnerable developmental years. That arsenic still pollutes the water and soil of the region. The lack of regulation during those years has done untold harm—literally untold because it hasn't been explicitly studied, despite Asarco being a Superfund site.
Two years ago I was diagnosed with breast cancer. I do not have any of the known genetic markers for cancer. I don't know if spending my early life under the Asarco plume has bearing on my cancer or not. But I do not think that it is an irrelevant coincidence.
I am an artist, and throughout my cancer treatment I made paintings of what was happening to me—that was part of how I coped. I am submitting reproductions of some of these paintings as a record of what happens to a body affected by cancer, one of the impacts of exposure to chemical toxins.
I brought one small painting to show, the subject is a shot I self-administered four times a week during my chemo. It was intended to boost my immunity because chemo suppressed my white blood cell count.
Thank you for your time and attention. Please do not undermine the Mercury and Air Toxics Standards.
Above is an image of the painting I showed at the hearing. It is part of my Surviving project, which I alluded to in my testimony. You can see the rest of it here»