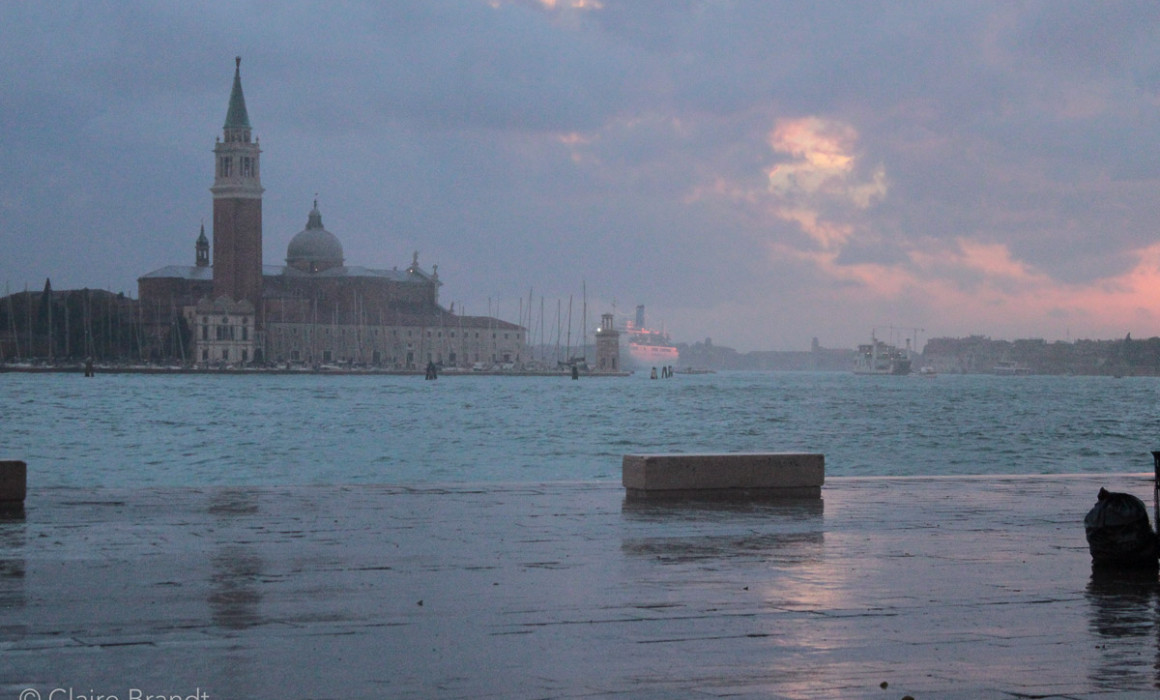 I spent eight full days in Venice, Italy this past September/October. I had been to Venice previously for about three days, a few years ago. And, prior to that I have long had a fascination with the place—thanks in a large part to
The Passion,
a magic-realism novel set in Napoleonic Venice, France and Russia, by Jeanette Winterson. This last trip timed so that I could see the 2015 Venice Biennale (I will do a separate post about that).
In addition to the art—contemporary and historical—of Venice, the place itself is beautiful beyond words. The water that defines the city sits in the air and softens the light, diffusing the color so that glows. The lagoon is otherworldly, even when the sky is at its storm-darkest, the lagoon seemed to be lit up from underneath.